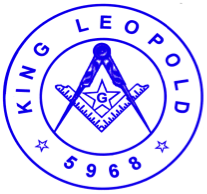 King Leopold 1st Lodge No. 3 is an English speaking Masonic Lodge based in Mons, Belgium.

It is a member of the Regular Grand Lodge of Belgium (RGLB), which is recognized by the United Grand Lodge of England (UGLE), and other grand lodges around the world that are recognized by the RGLB.
We usually meet on the 2nd and 4th Tuesday of the month. However, please contact the Lodge Secretary for dates and times.
Next Meeting on:
Vatican Cleric claims Catholics can be Freemasons
(This article can be found on the RGLB Members site as well)
"Loge and Altar" is the name of the new book by the Viennese priest, ex-diplomat and Vatican employee Michael Heinrich WenningerBin which he explains in just under 500 pages why one can be Catholic and Freemason at the same time. He presented his views at a book presentation in Vienna on February 12, 2020.